Nansmornow

Lamorna (EN) 2021 - 2023

Film - Publication - Print

'Nansmornow' is a photographic project that captures the transformative landscape of West Cornwall. The Project consists of photographs which act as documentation to observations which takes shape between two headlands, guiding you along a path etched into the rugged terrain. As a collection the photographs are observations on the changing landscape and how the rock has transformed and created itself from the natural environment into human artifice.

The photographs have been transformed into the film, narrated in the fading Cornish language, to the publication that delves deeper into the images and now the large scale physical, silk-screen printed works. Beyond the visual exploration, 'Nansmornow' delves into the artistic heritage of Lamorna, weaving historical influences with contemporary perspectives. This fusion establishes a profound connection between the past and present, infusing the work with a timeless resonance. As you delve deeper into this series, you will be presented by the transformative power of the rock. It invites contemplation on the ever-changing nature of our environment, the interplay of intention and authenticity, and the enduring legacy of artistic expression within the storied town of Lamorna (Nansmronow).



Nansmornow Film

2022

6'39"
4:3
2K




Nansmornow was premiered on Tyskennow Kernow (Cornish Screen Culture) as part of the Speak Cornish Week. Working with Denzil Monk, associate producer of BAFTA award winning Cornish film Bait, 2019. Nansmornow is a spoke-word poem, consisting of thirteen stills from the collection. The photographs are set in Lamorna, a small Cornish village nestled in the scars from extinct granite quarries. The film is narrated in the Kernewek, an almost forgotten language. I had been staying in Lamorna cove and during walks, I was fascinated by the harsh rocky footpaths that carved their way through the headland. I started to take still photographs of my observations and in the evening, I'd write about the observations. Since my grandparents were miners, I felt I had a long lost connection with the rock.



Nansmornow Print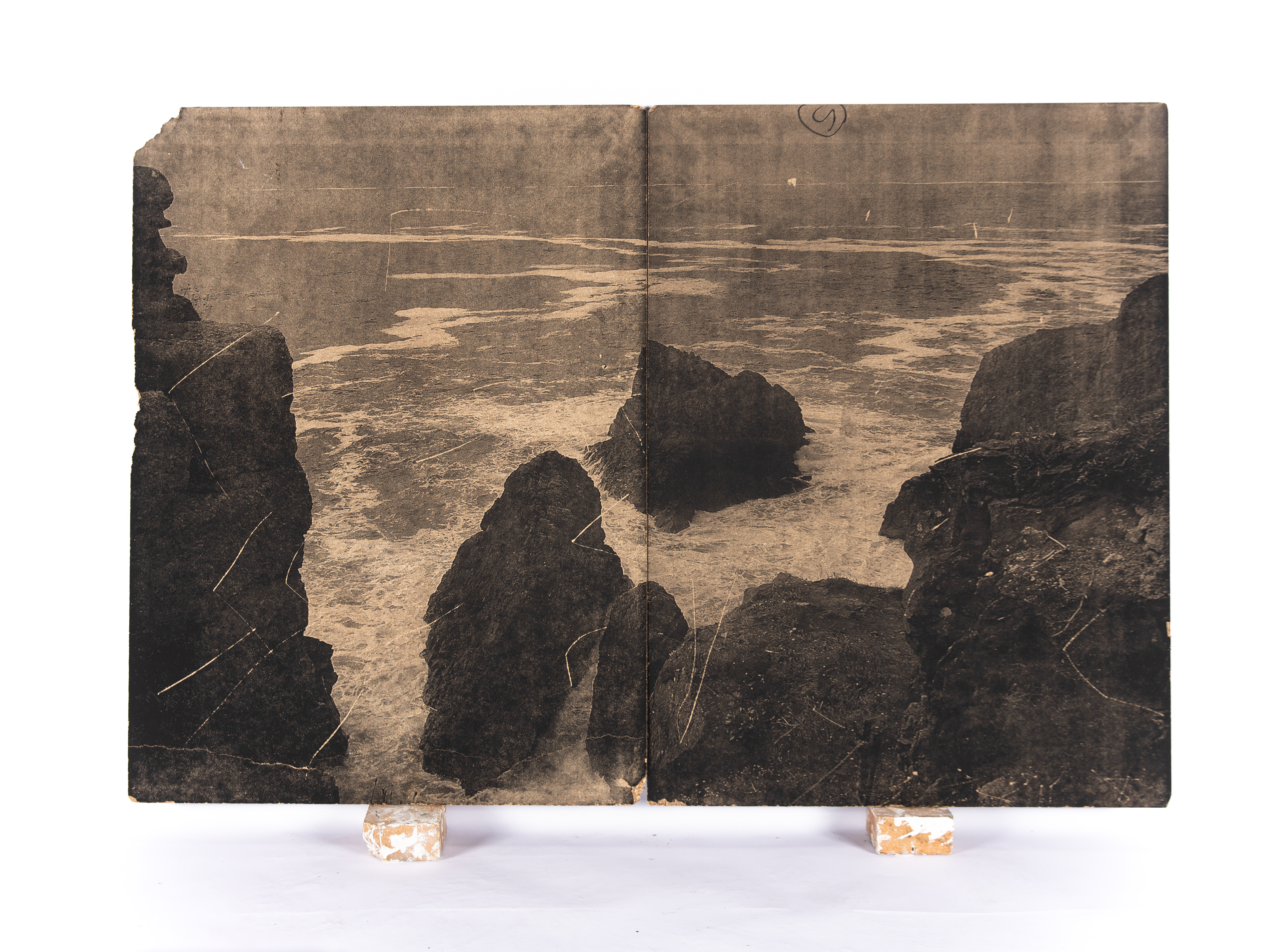 Nansmornow Book



2021

Riso-Print
Takeo Satogami
6.8x20cm